…
CONNECTIVITY
The all new 500 Icon cabrio is embedded with a full range of state-of-the-art connectivity features, both onboard and offboard, including a mobile application. The FIAT app lets you manage the new 500 anytime and anywhere. Discover all the features.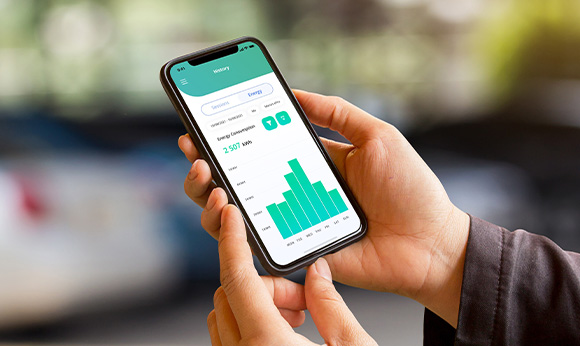 MY ECHARGE
My eCharge allows the New 500 La Prima by Bocelli hatchback passengers to enter a world of services for the management of the electric charge. You can easily find public charging stations nearby and access features for charging, payments and tracking charging history. At home you can quickly access your private Wallbox and manage it remotely with the appropriate app *.
*Starting from 26th July, new Fiat customers will be able to take advantage of the public charging station provided by Free2move esolutions by downloading the app directly from the app stores.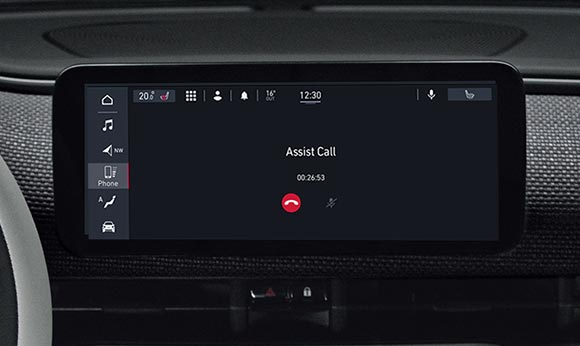 MY ASSISTANT
My Assistant keeps you safer wherever you go. The New 500 Icon Convertible is able to make emergency calls through a ceiling light*, to contact a dedicated assistant or to request roadside assistance, directly from the vehicle's touchscreen or through the FIAT app.
* The emergency call is not available from the vehicle's touchscreen or through the FIAT app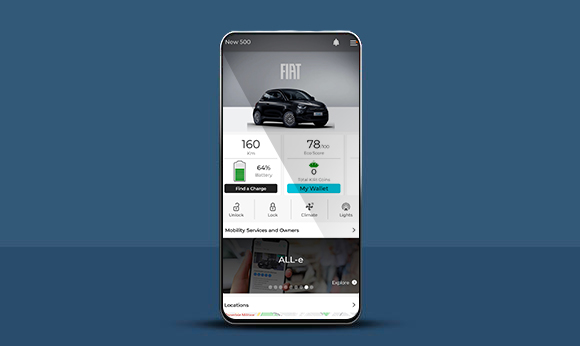 MY REMOTE
With My Remote you caninteract with New 500 Icon cabrio directly from your smartphone and learn how to improve your driving. From the mobile app you can get your Eco Score and receive tips on how to maximise your battery's charge. My Remote also lets you lock and unlock the doors, check the status of your windows, engine start/stop and check the charging level. Plus it's easy to set and schedule the Air Conditioning before entering and remotely control the vehicle's charging. Moreover, with the voice assistance service "At-Home Digital Assistant" you can interact with your all New 500 remotely.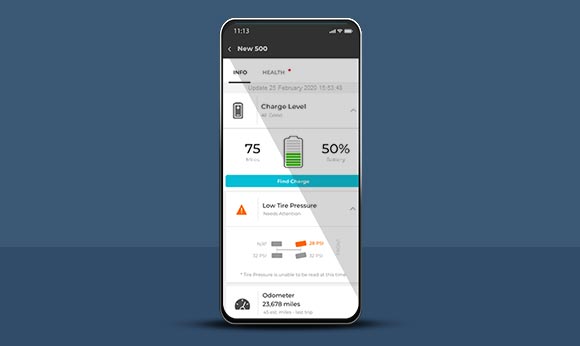 MY CAR
Are you wondering what's happening under the bonnet? No worries - with My Car you can access real-time information about the status of your city car. Tyre pressure, odometer, maintenance updates - just open the FIAT app or check your radio display. The New 500 Icon Convertible has nothing to hide.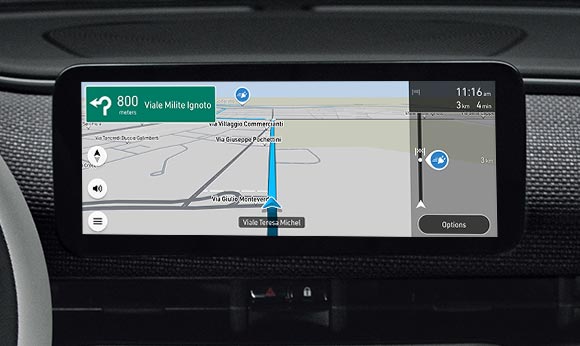 MY NAVIGATION
Reaching your destination has never been so easy. With My Navigation you can share the destination from your FIAT app and your vehicle with a simple tap. Now featuring the latest in EV routing, receive tips and recommendations about how to best way to get to where you are going and all the charging stations along the way. The infotainment display of your all New 500 Icon cabrio instantly shows your destination, with live traffic, weather updates, speed cameras notifications and the range availability of your vehicle. Furthermore, both on the display of your radio and on the FIAT mobile app, you will have the possibility of identifying the destinations that can be reached with the remaining charge of your car.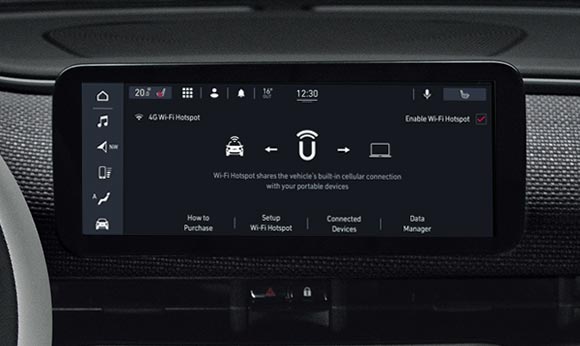 MY WI-FI
With My Wi-Fi*, you will be as comfortable as at home. With My Wi-Fi service, the New Icon cabrio will become a WI-FI hotspot that you can connect to up to 8 devices. Thanks to a free trial period, you and your travel companions can surf online, listen and watch content in streaming, work in comfort and also use the Amazon Alexa** voice assistant on board.
*My Wi-Fi is an optional service on the new 500.
***This service is available in Italian. Available in other languages (English, French, German and Spanish) at the beginning of 2021. Alexa Voice Service built-in is available in the following countries: Italy, France, Germany, Spain, United Kingdom, Ireland and Austria. Only available on Radio Uconnect 10,25' with Nav. Radio Uconnect 10,25' with Nav standard on la Prima and Icon trims. Only available on Radio Uconnect 10,25' with Nav. Radio Uconnect 10,25' with Nav standard on la Prima and Icon trims.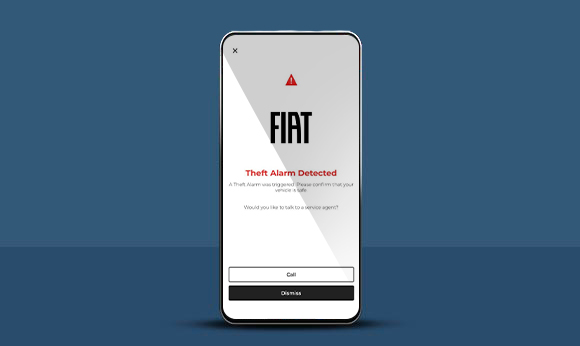 MY ALERT
If a problem should arise in your vehicle, you will instantly receive push notifications on your FIAT app, alerting you to what has happened. In the case of theft, you will be put in contact with an operator and your car will be tracked to help the police rescue it*.
* My Alert is an optional service on the New 500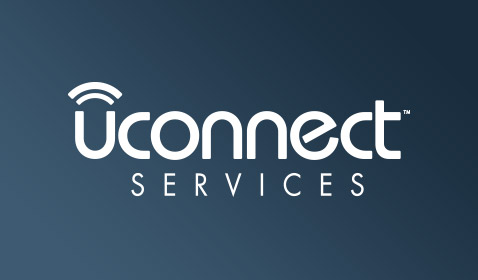 UCONNECT™ SERVICES
Your New Fiat 500 is always connected, thanks to Uconnect™ Services: the connection suite dedicated to safety and remote control of your car's main functions.