…
EXTERIORS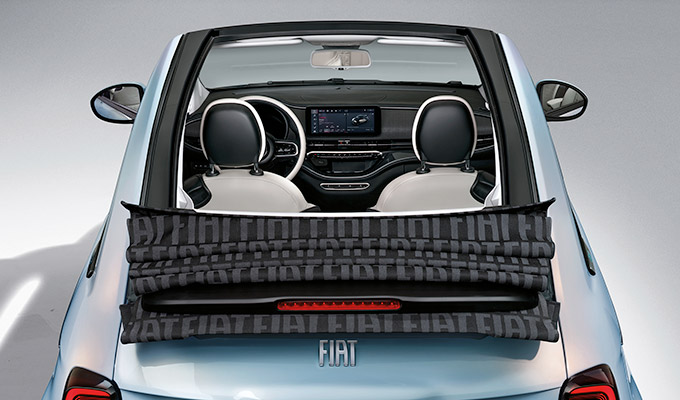 THE LEGACY OF AN ICON
Enjoy the Dolcevita open-air feeling on the first 4 seats cabrio electric vehicle, enriched with a touch of style thanks to the brand new Fiat monogram capote as a tribute to the brand 120 years of history.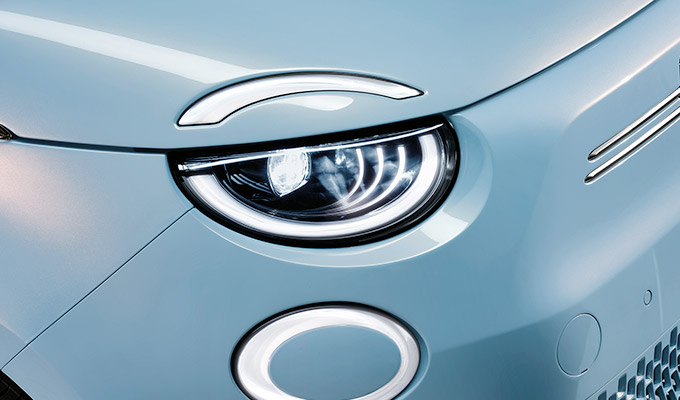 SHED A LIGHT ON TOMORROW
The full LED Light with "Infinity" signature will be able to give you a clearer perspective on the road with a renewed but always recognizable 500 look.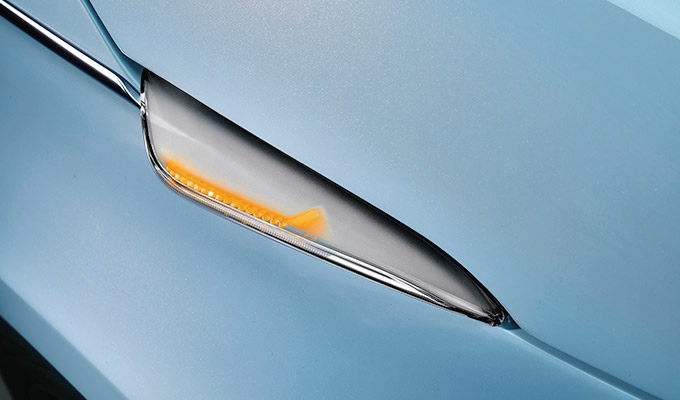 FROM THE PAST TO THE FUTURE
The LED side arrows are inspired by the essential style of the '57 Fiat 500. A heritage detail that tributes the same spirit that inspired our yesterday and leads our tomorrow.
EASIER SINCE THE FIRST TOUCH
The redesigned electric door handle whit e-latch system will look more essential and will be simpler too, compared to any other 500 ever. Just push the soft button on the inside to unlock the car and get comfortably inside.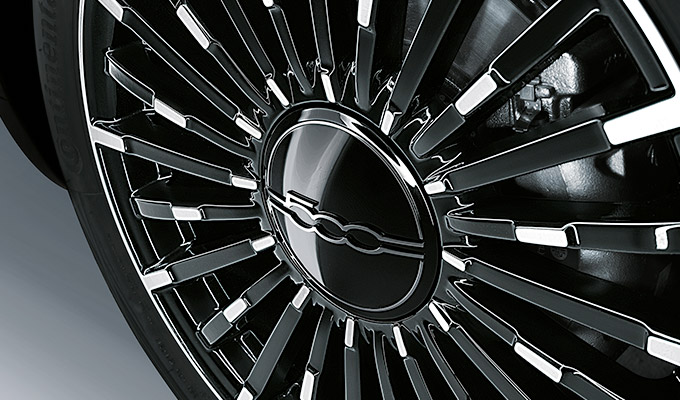 17" ALLOY WHEELS
Iconic from head to toes, with bi-tone diamond finish 17" alloy wheels.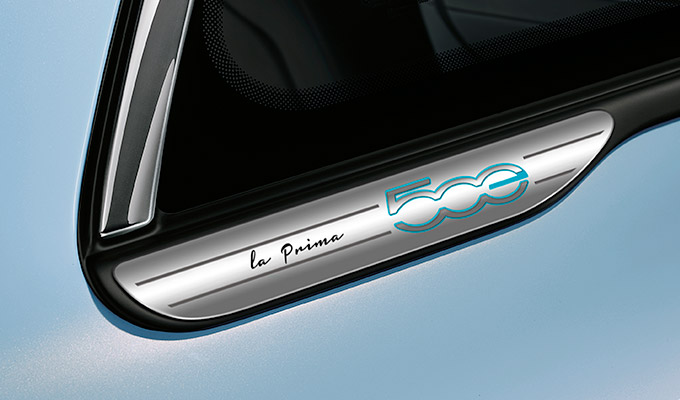 DEDICATED BADGE
Because being the first electric car produced by Fiat is definitely something to remember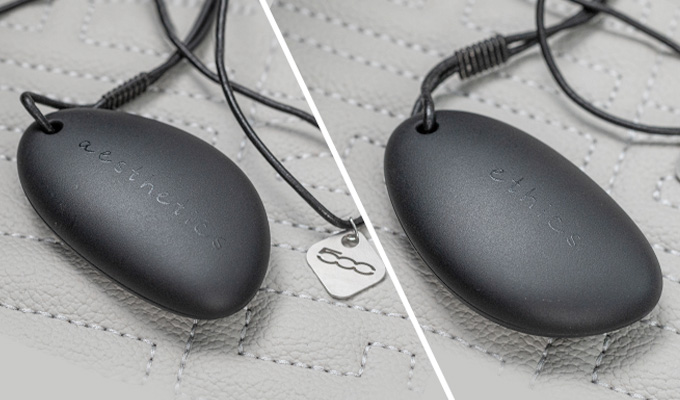 A PEBBLE STONE AS KEY
A stylish wearable key holding its electronic core in a pebble-shaped cover made of bio-based material called Durabio.