…
TECHNOLOGY
The New (500)RED features advanced technology to make every drive safer, easier and more comfortable.
AUTONOMOUS EMERGENCY BRAKING
The New (500)RED brakes automatically to help avoid or mitigate collisions with the preceding vehicle, pedestrian, or cyclists, up to 80mph of speed. At first, the car alerts the driver with an acoustic and visual warning, and if the driver does not respond, the system brakes the vehicle.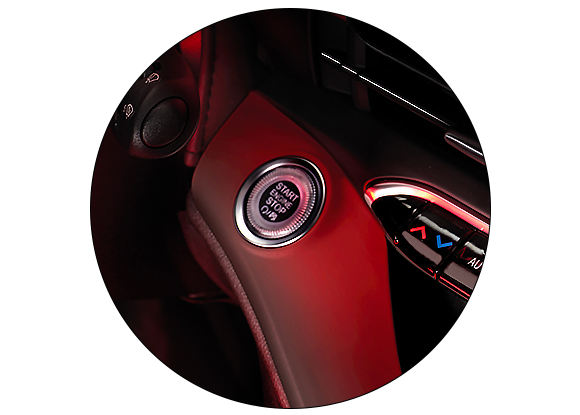 KEYLESS GO
Thanks to the Keyless Go system, you just need one touch to start your car.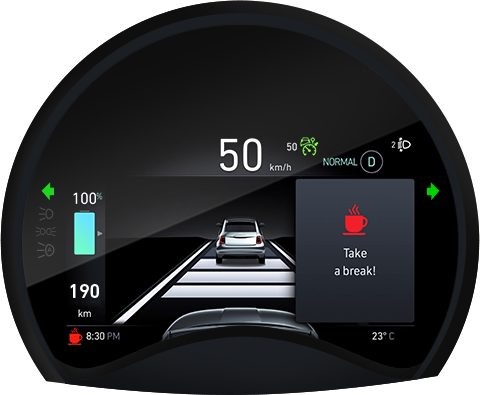 ATTENTION ASSIST
The New (500)RED helps you keep awake when you are tired: the system can detect the initial signs of fatigue by monitoring lateral movements of the vehicle, advising you to take a break. A visual and acoustic warning will be recorded on the cluster.
LANE ASSIST
If you change lane without indicating, Lane Assist will automatically warn you and gently move the steering wheel to bring you back into the lane.
SAFER IN TRAFFIC
The new Traffic Sign Recognition system uses a camera mounted on the inside of the windscreen to read the speed limits on road signs along the journey. The data is sent, in real-time, to the instrument cluster display where the driver is alerted. Intelligent Speed Assist works with the Speed Limiter when activated, identifying the current speed limit and helping you reduce speed if you need to.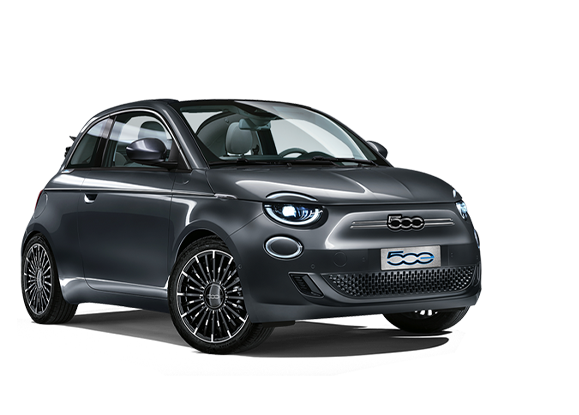 EMERGENCY CALL
Always by your side, especially in an emergency. In the event of a severe accident causing the deployment of the airbags, an automatic emergency call will be forwarded directly from a dedicated in-vehicle system of the New (500)RED hatchback to 112 European Emergency Number. Meanwhile your position and vehicle status will be immediately transmitted, to allow a faster rescue. Also, an SOS button will be easily reachable in front of the interior rear mirror, to receive quick help in case you need it.* * The system only activates in case of severe accident and airbag deployment.